Discografie
One Mirrors Many 2015, Clean Feed
Opgenomen in Boma studio (gent) door Frederik Segers
Gemixt door Frederik Segers in de Boma Studio
Gemastered door Uwe Teichert in Elektropolis
illustratie door Kevin Vanwonterghem
Layout door Jelle Martens
The Detour Fish, Live At Ljubljana, Feat. Susana Santos Silva 2014, Clean Feed
Opgenomen live op het Ljubljana Jazz Festival 2014
Gemixt doorLuìs Delgado
Artwork door Travassos
""Discretely informal, pleasantly naive, doses of humor scattered here and there, fresh ideas, youthful enthusiasm, trained ear, sharp look.""
All About Jazz, Glenn Astarita
""Steeds weer kun je je verbazen over de wonderschone melodieën en de even verbluffende als geestige vondsten die uit het aftasten tevoorschijn komen. Deze plaat is een prachtvoorbeeld van hoe muzikanten eigenwijs kunnen zijn en toch heel goed luisteren.""
Trouw, Mischa Andriessen
""Ieder moment spreekt. Het beweegt zodoende van moment tot moment, met grote bindingskracht en voelbare samenhang. Ieder moment heeft zijn context die wederom een nieuw momentum oproept dat zich ontvouwt.""
Written in music, Henning Bolte
""The collective idiom is as fluis as water itself. The
members of De Beren Gieren have a remarkable
collective process, their music advancing as a
continuous melodic flow passed back and forth among
the members. These musicians may not yet be widely known, but are already producing memorable, original work.""
New York City Jazz Record
""Dit is veelkleurig tumult van een vis die niet enkel glijdt, maar zich ook in grillige bochten wringt, herhaaldelijk boven het water uitspringt om uitdagende smoelen te trekken en vervolgens z'n weg verderzet. Om tenslotte via omwegen, en in onvervalste De Beren Gieren-stijl, op de barbecue te belanden. Internationale klasse.""
Cobra.be, Guy Peters
""this band gives us a fascinating and unique musical vision, that's kept throughout the album with great coherence, and with lots of variation in the different pieces. Light-hearted, adventurous, welcoming and beautiful"
Free Jazz Blog"
Free Jazz Blog, Stef
Opgenomen inJet Studio (Brussels) door Frederik Segers.
Gemixt door Frederik Segers in de Boma Studio
Lay-out/illustratie door Kevin Vanwonterghem en Jeroen Pede
EP1 2010, independent
Opgenomen in Bijlokestudio 25 en 26 September 2010 door Simon Vander Beken.
Mixing: Frederik Segers in Studio Boma
Lay-out/illustration door Kevin Vanwonterghem
Video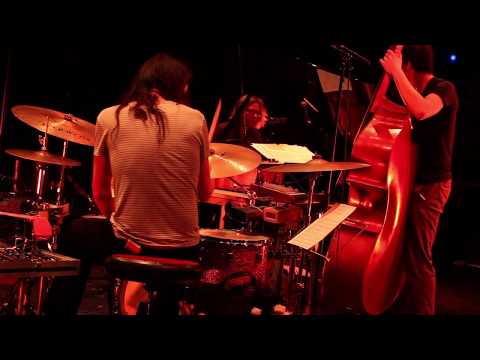 Volkswolf & Schadumleven, One Mirrors many Try Out Concert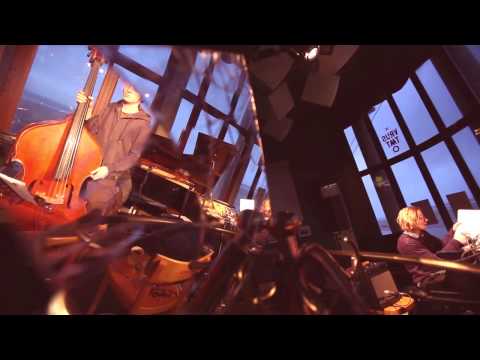 One Mirrors Many Teaser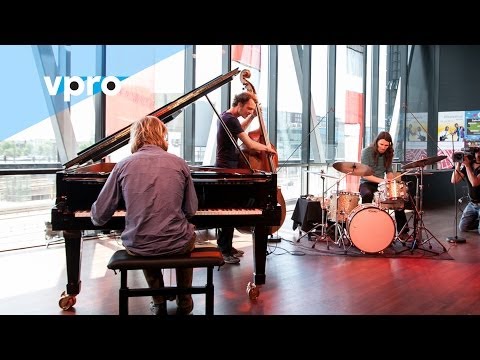 Vrije Geluiden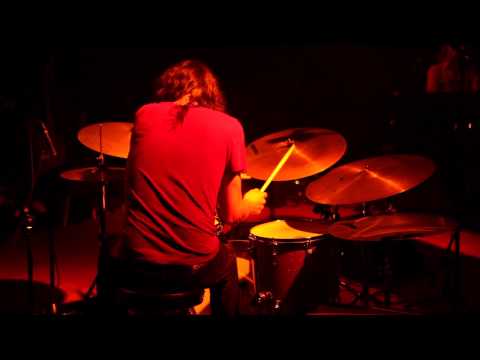 Release Concert "a raveling" at Handelsbeurs 3 october 2013
5 songs recorded live at Handelsbeurs (Ghent) at 3 october 2013.
This concert was the official release concert of "a raveling": the second (official) album by de Beren Gieren. If you like it, share it!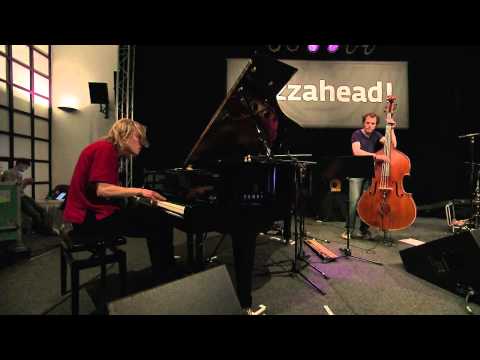 Het volledige Jazzahead concert (april 2013)
In 2013 waren we geselecteerd voor een showcase in bremen. Hier kan je het volledige conecert bekijken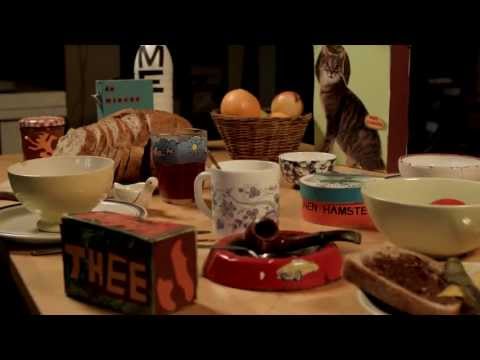 Promo video - a raveling
Promo video for the new album by De Beren Gieren
Released on the 3rd of October 2013.
Video by Jonatan Lyssens
Shop
Bestel bij clean feed
Bestel hier
Info
Contact
Booking & management: Aubergine Artist Management, gregory@aubergineartistmanagement.com
De Beren vzw, Brusselsesteenweg 372, 9050 Ledeberg, België, BTW nr: BE0504 893 215
simon@deberengieren.be, fulco@deberengieren.be
Fulco Ottervanger - piano
Piano Fulco Ottervanger is een Nederlands-Belgische multi-instrumentalist, zanger, componist en improvisator. Op 7-jarige leeftijd begon hij met het volgen van celloles. Kort daarna leerde hij op eigen houtje piano, gitaar, basgitaar en drums spelen. Ook schrijft hij van jongs af aan zijn eigen composities en teksten.
Zijn eerste pianoleraar was Jozef Dumoulin. Aan het conservatorium van Gent studeerde hij jazzpiano bij Erik Vermeulen en klassieke compositie bij Frank Nuyts.
Naast het jazztrio De Beren Gieren speelt hij met de
krautpop-band STADT en het drums/keyboard duo BeraadGeslagen. Tevens is hij actief in theater- en dansprojecten, onder meer voor Zonzo Compagnie.
In 2015 was hij centrale gast op het STORM! festival, georganiseerd door Vrijstaat O. in Oostende, en cureerde hij een avond op Middelheim Jazz. In datzeflde jaar schreef hij voor B-Classic Festival van Vlaanderen de slotcompositie.
Lieven Van Pée - bas
De interesse voor muziek begint voor Lieven Van Pée al op jonge leeftijd. Hij raakt snel geïntrigeerd door de brede waaier van het muzieklandschap. Toch begint Lieven pas op zijn 16de actief muziek te spelen en start hij twee jaar later een opleiding in de Jazzstudio in Antwerpen. Daar ruilt hij al snel de basgitaar in voor de contrabas en geraakt hij meer en meer gefascineerd door jazz en improvisatiemuziek.
Na vier jaar studeren op Jazzstudio gaat hij les volgen bij Stefan Lievestro op het Gentse conservatorium. Daar hokt hij in 2009 samen met Fulco Ottervanger en Simon Segers om De Beren Gieren op te richten.
Naast zijn activiteiten in jazz- en improvisatiegroepen zoals Moker and John Ghost blijft Lieven zichzelf uitdagen in de zoektocht naar nieuwe muziek. Zo is hij ook actief als componist van elektronische muziek.
Simon Segers - drum
Simon is van jongs af aan geïntrigeerd door muziek. De uitgebreide platenverzameling van zijn vader liet hem niet koud en al snel leerde hij veel verschillende klanken te appreciëren. Waar zn vader hem vooral als luisteraar ontwikkelde werd de zin voor het musiceren aangewakkerd door zijn oudere broer, gitarist Frederik Segers. Sinds de prille tienerjaren spelen ze samen in tal van projecten en ontwikkelde Simon een liefde voor lange en diepgaande samenwerkingen.

De groep en de muziek die deze produceert komt bij Simon op de eerste plaats. Geen enkel genre is voor hem een afknapper. Zo is hij de laatste jaren zeer actief in zowel rock als jazz en free projecten, waar hij toch steeds zn eigen stempel drukt.

Het jazztrio De Beren Gieren en de rockband STADT ziet hij als zijn meest persoonlijke projecten waarin hij het meest participeert als creatief muzikant.
Bio
In het aftasten van de grens tussen verwachting en verrassing kom je De Beren Gieren tegen. Bij hen vind je terug waar het in jazz en muziek allemaal om draait.
De Beren vertrekken vanuit de composities van de Nederlandse pianist Fulco Ottervanger; een unieke mix van klassieke en hedendaagse compositietechnieken, zonder de roots in de jazztraditie te vergeten. Hiermee vertrekken ze op avontuur en gebruiken ze de kracht van improvisatie om op zoek te gaan naar iets nieuws.
Hun vorige trio album a raveling(2013) zorgde voor een internationale doorbraak. Een opname van hun concert met de Portugese trompettiste Susana Santos Silva werd eind 2014 als The Detour Fish uitgebracht op het toonaangevende platenlabel Clean Feed en overal lovend ontvangen. Zo pas verscheen - op het zelfde label- hun derde trio album One Mirrors Many. Het bevat vleugjes zelfgemaakte electronica.
Naast hun laatste samenwerking met Susana, speelden ze ook samen met o.a. Jan Klare, Jean-Yves Evrard, Ernst Reijseger en Joachim Badenhorst en Louis Sclavis. In 2014 deelden ze het podium met het vanuit Nederland opererende hedendaags ensemble Oerknal.
De jazzwereld gelooft in De Beren Gieren. Ze traden al op in Duitsland, Portugal, Frankrijk, Noorwegen, Zwitserland, Italië, Spanje, Hongarije, Slovenië en Estland en waren te gast op grote internationale showcase-festivals als 12 Points en Jazzahead! Bremen. Vanaf 2012 tot en met 2013 waren ze Artist in Residence van het Gentse Kunstencentrum Vooruit en in 2012 ontvingen zij drie prijzen op Jazz Hoeilaart, waaronder de hoofdprijs.
Hun groepsnaam klinkt inmiddels tot ver voorbij de Belgische landsgrenzen. Benieuwd waar de Beren in de toekomst nog op zullen jagen.
Persfoto